Our computer security awareness campaign - N°2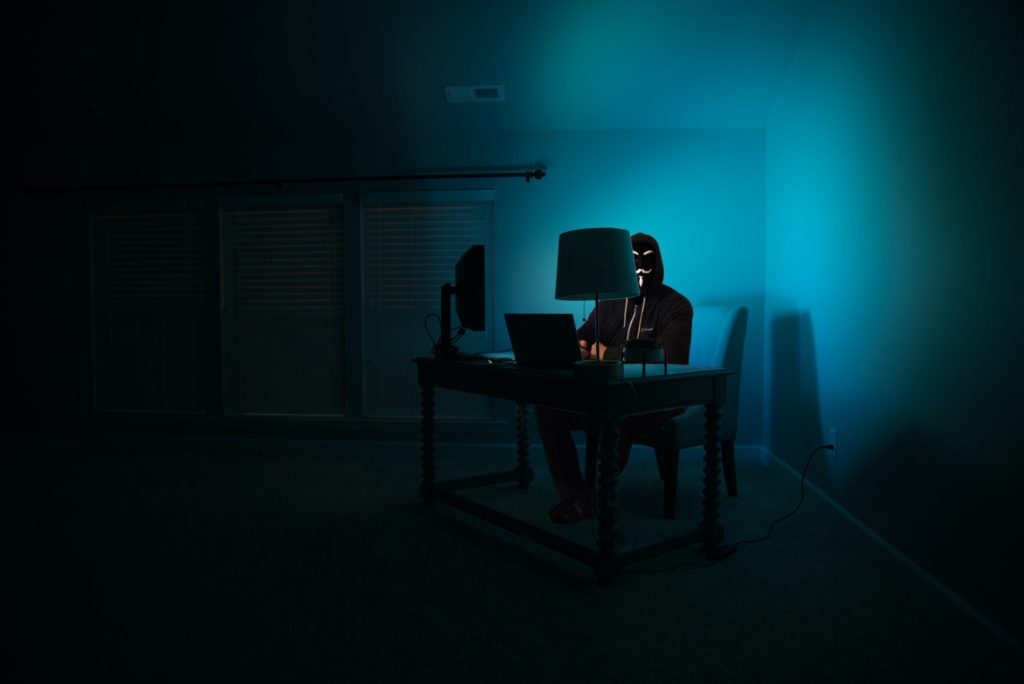 On average 𝟯𝟬𝟲,𝟲 𝗺𝗶𝗹𝗹𝗶𝗮𝗿𝗱𝘀 𝗱'𝗲𝗺𝗮𝗶𝗹𝘀 are sent every day worldwide 🌎 Securing your employees' mailboxes helps protect your company from cyberattacks 📧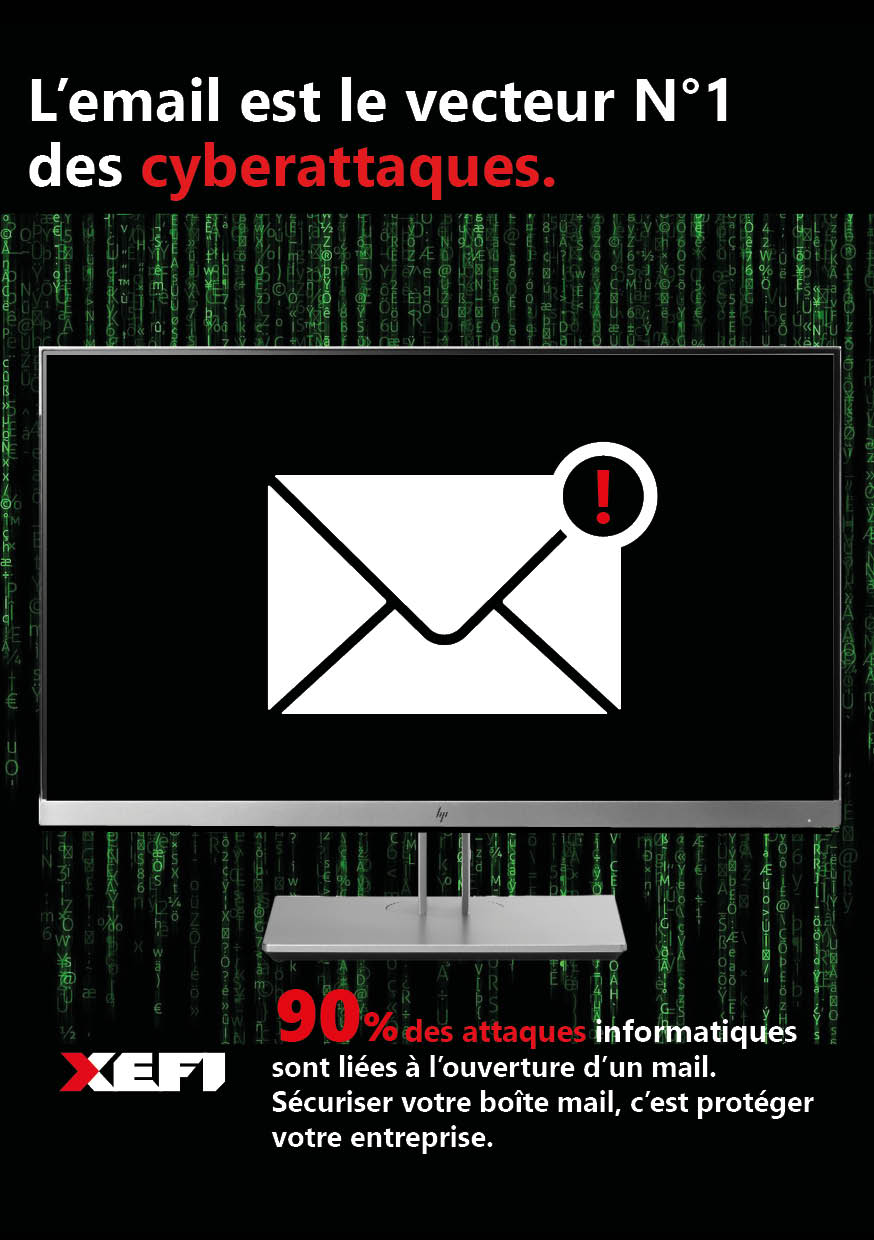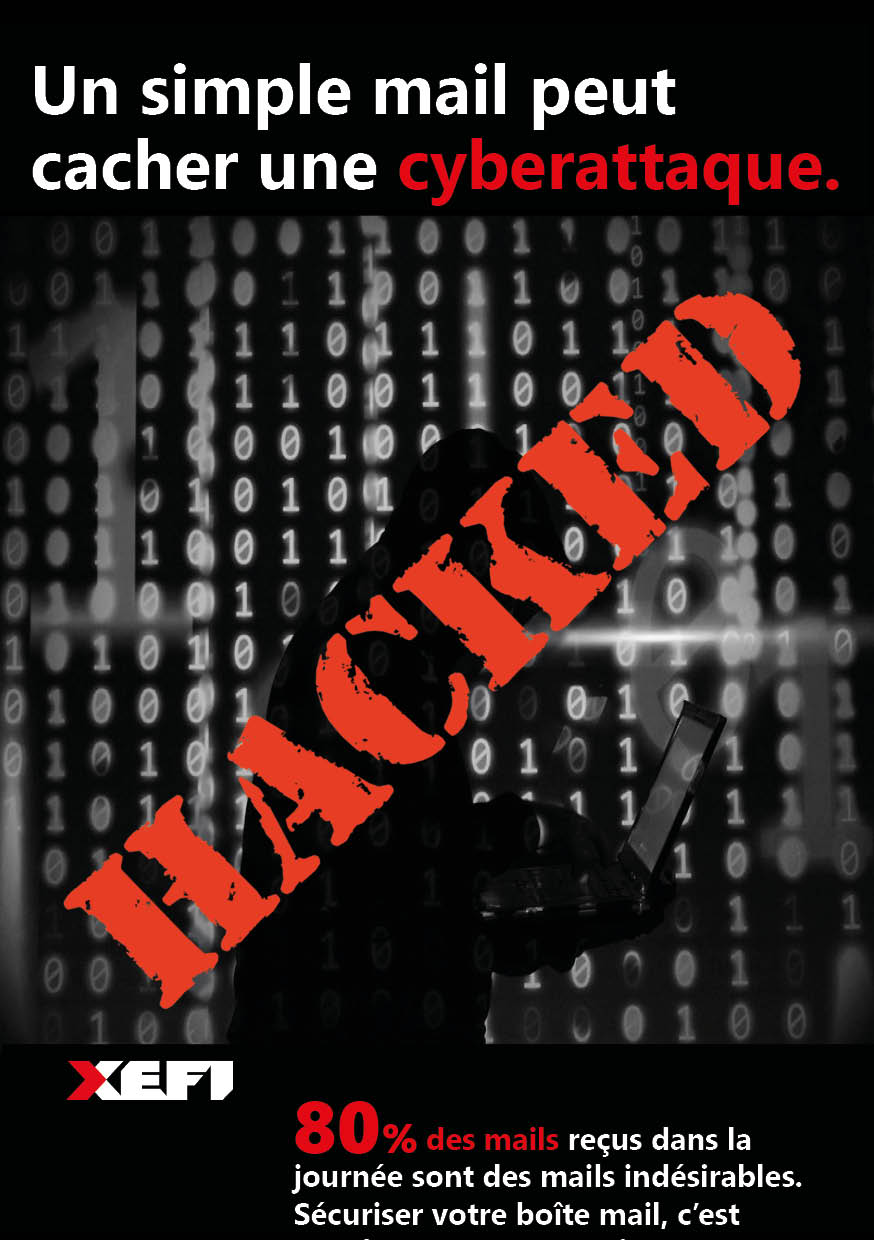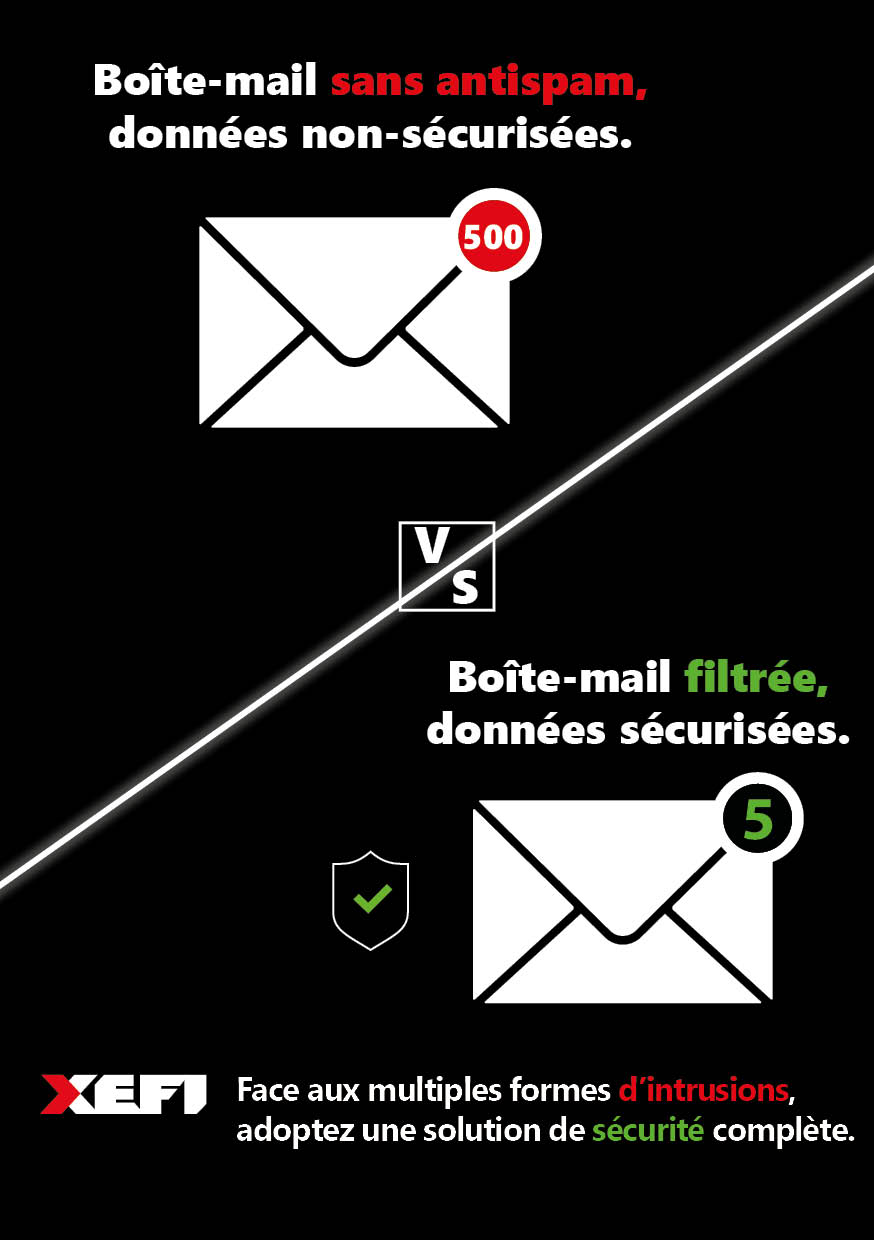 XEFI helps you fight everyday attacks :
Network protection and control of access to applications and websites.
Protection of your users by removing spam and attacks from their mailboxes.
Protection of individual devices 

.

Provision of secure high-speed internet links.
ANTISPAM
The effective protection of your emails and data.
Email is now the No. 1 vector of cyberattacks, protecting your email becomes essential. Our antispam solutions allow you to:
 Secure your employees' emails by quarantining viruses, dealing with spam and email address spoofing, and scanning attachments.
 Boost everyone's productivity with automatic sorting of informational emails, spam and newsletters, contact directory integration and new correspondent authentication.
 Simplify email management on a daily basis with clean messaging, no lost messages, receiving a report of stopped emails and customizable settings.